How do we not lose the momentum of this past year to make deep transformational change, addressing institutional inequities, white supremacy, and racist policing? How do we address the attacks and bans to outlaw racial justice education and trainings and the attempts to literally whitewash U.S. history?
Those were some of the questions addressed at SpeakOut's Summer Institute 2021 for Campus Faculty and Professional Staff. Four days of sessions provided healing-centered pedagogy, models, and tools for creating a new anti-racist normal in our institutions and communities.
 
COMING IN MID-AUGUST: Recordings to all 4 days of
sessions available for purchase in the SpeakOut online store!
ASL and English captioning provided.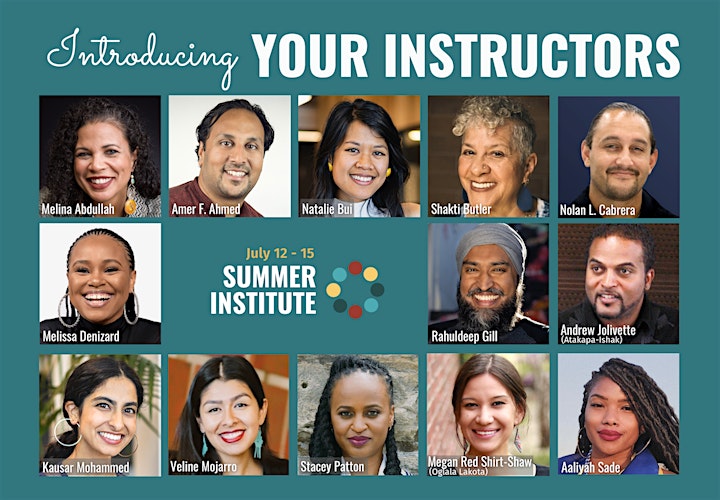 Summer Institute Schedule-at-a-Glance:
Sessions took place daily from 10am - 12:30pm PT • 11am - 1:30pm MT • 12pm - 2:30pm CT • and 1pm - 3:30pm ET.
The last 30 minutes of each day was a post-session discussion with other attendees.
Monday, July 12, 2021 
Tuesday, July 13, 2021 
Wednesday, July 14, 2021 

Thursday, July 15, 2021
    ___________________________________________________________________________
Powered by the Institute for Democratic Education and Culture - SpeakOut, a mission-driven speakers agency and non-profit education institute that encourages critical and imaginative thinking to address the major inequities of our day and transform a fractured world.